About GrainBrew > Company History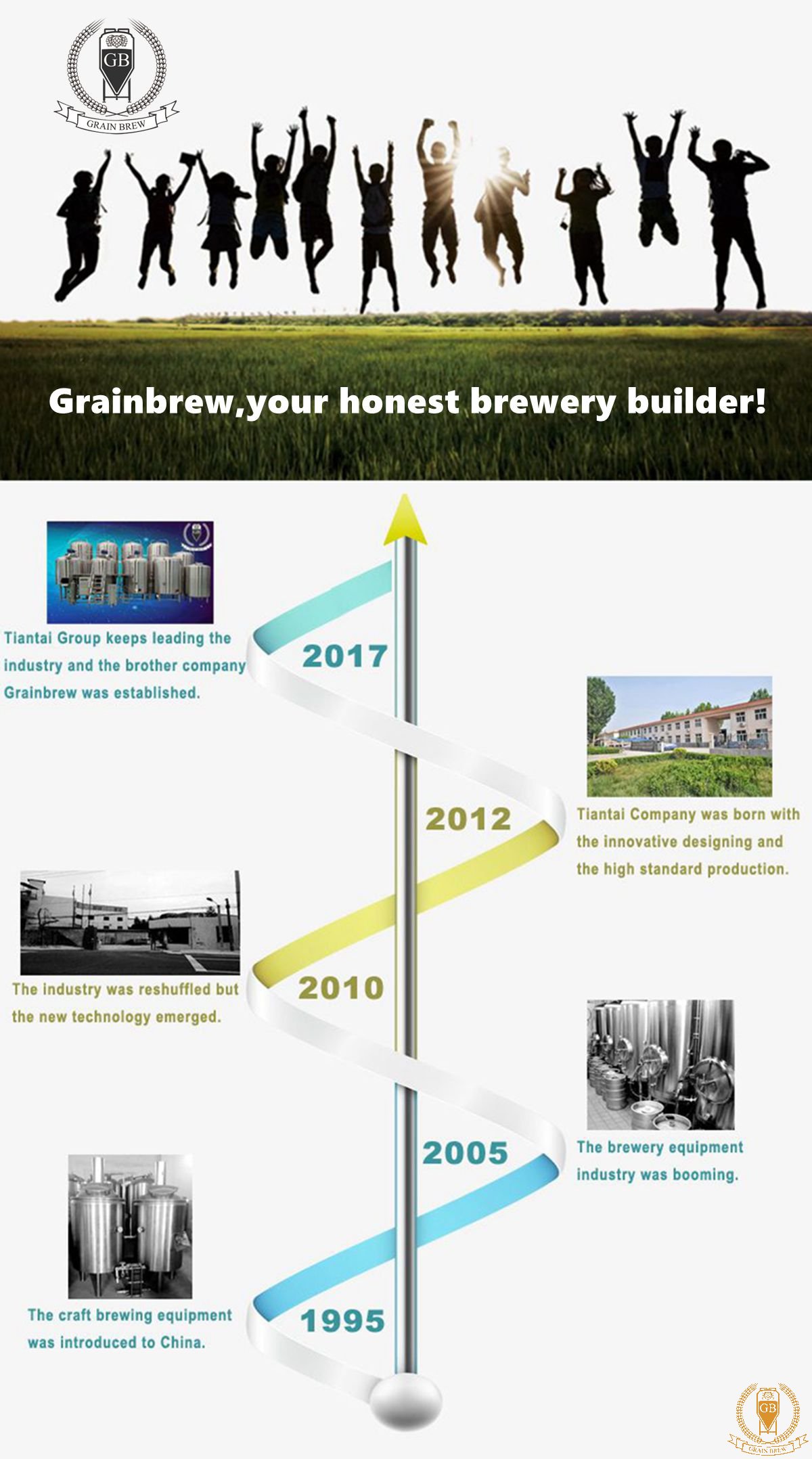 The Formative Years
In 1990s, the craft brewing equipment was introduced to China. The first manufacturer for producing the craft beer equipment was settled down in Jinan City in 1995. However, the beer equipment produced during that period had many defects because of the limited technology.
Foundation & Business Building
Since then, some pioneers tried to learn the advanced technology and made some revolution on the craftsmanship. In a small workshop in 2012, a well-improved beer equipment was completed in Grainbrew-Tiantai. In addition, Grainbrew adopted the new strategy for bringing professional engineers and skilled workers and the excellent sales team, so the business expanded rapidly and became a rising star in the industry.
A New Chapter
In 2015, with the great market demand and the high reputation from our good customer service, Grainbrew continued to grow up fast. Our product range expanded widely from homebrewing kits and nanobrewery equipment up to microbrewery equipment and the large scale industrial or commercial brewing equipment. Focusing on offering the higher quality and better service to our customers made Grainbrew the leading manufacturer of brewing equipment in China.
Today
Grainbrew is committed to continuing the research and development of brewing systems. Grainbrew-Tiantai has exported our brewery equipment to over 60 countries and we will work harder to preserve our outstanding reputation.