2000L Four Vessel Brewhouse & Commercial Brewery in Jinan
2000L Brewery System in Jinan
As a professional & experienced manufacturer of brewery equipment, Tiantai&Grainbrew not only exports many brewery systems to different countries & regions, but also we help many domestic customers build their breweries and pubs.

Our company is located in Jinan City. Most of the time when a customer visit us, in addition to visiting our factory and office, they also hope to visit breweries or pubs built with our help.

There are two places where we often bring our customers to visit, one is a 2000L brewery named Shandong Lanfu Brewery, other is a brewpub named Back Street Brewpub who bought two sets of brewery system from Tiantai (one is 600lts, the second is 1500lts).

Here firstly let us introduce the 2000L brewery to you. Hope that would have you interested.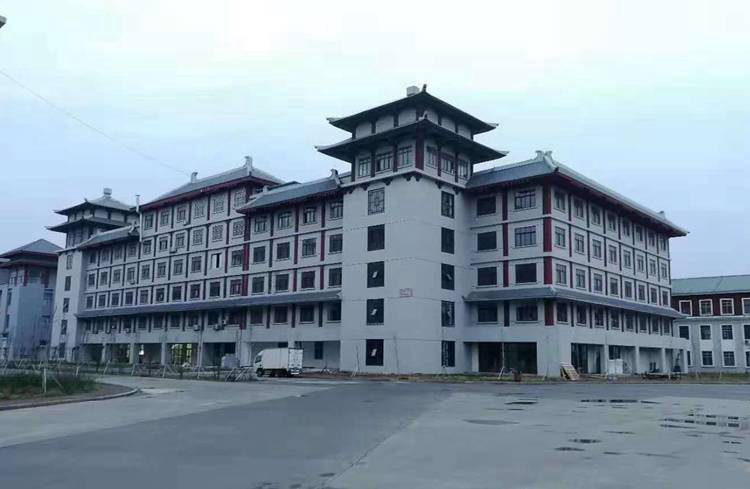 Shandong Lanfu Brewery is located in Xinmao Qilu Science and Technology Area, Tianqiao District, Jinan City.
They placed the first order of 2000L brewery system in July 2018. And more fermenters were needed by them after 3 months later.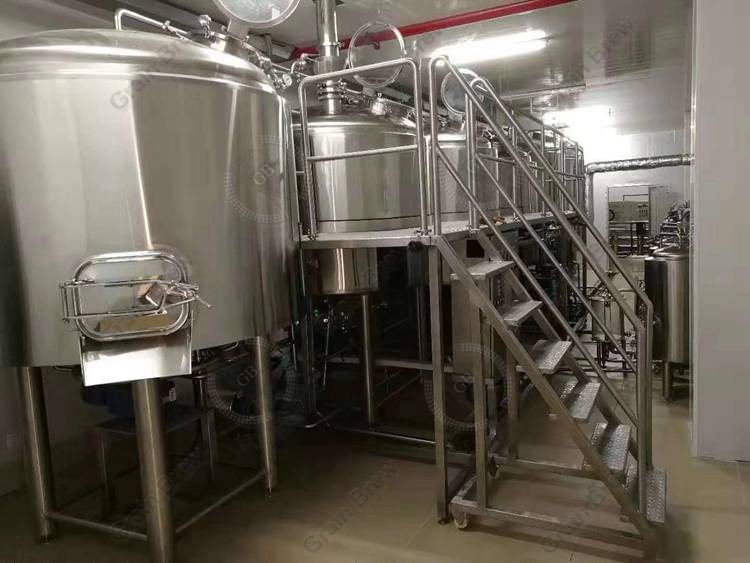 In order to realize couple of batches brewing per day, the 2000L brewhouse is four vessel that included 2000L mash tun, 2000L lauter tun(bigger diameter), 2000L kettle tun(bigger head space), 2000L whirlpool tun and 4000L hot liquor tank(that make double batches brewing per day become easy).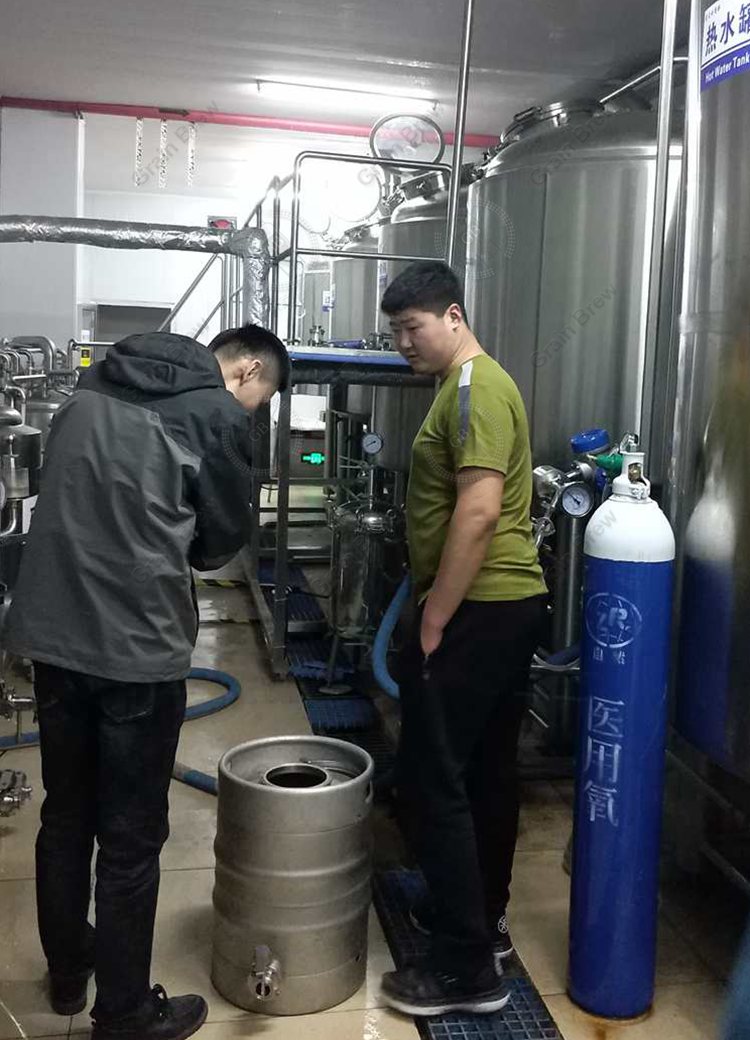 And other some accessories are also included, like 20 squre meter wort heat exchanger + 5 pcs 5ton/hr sanitary pump + 2 pcs flowmeters + 50L hopback + 50L yeast adding tank + brewhouse instrument control cabinet etc.
But honestly speaking, we usually suggest our customers to adopt PLC control cabinet and pneumatic valves to control brewhouse together if their budget is allowed.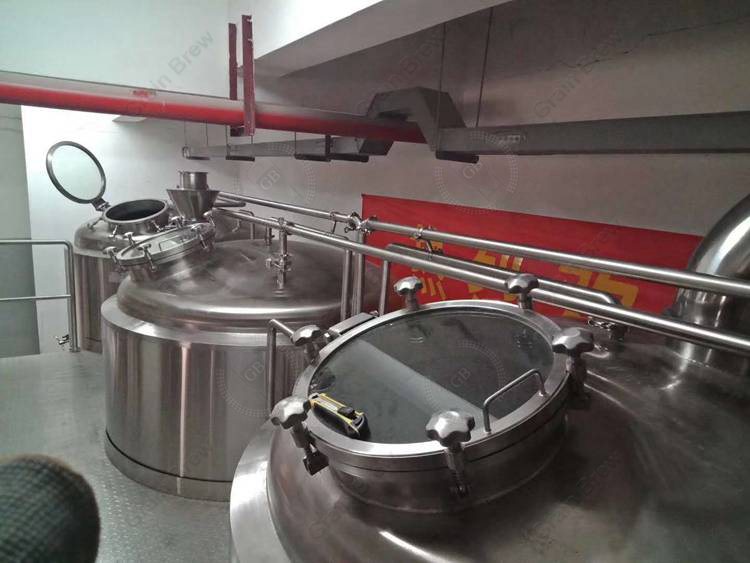 The glass manhole door is our standard configuration for 2000L system. And most brew-masters prefer to customized a logo for each door.
If you like that as well, please let me know freely. Photos and price would be provided for you soon.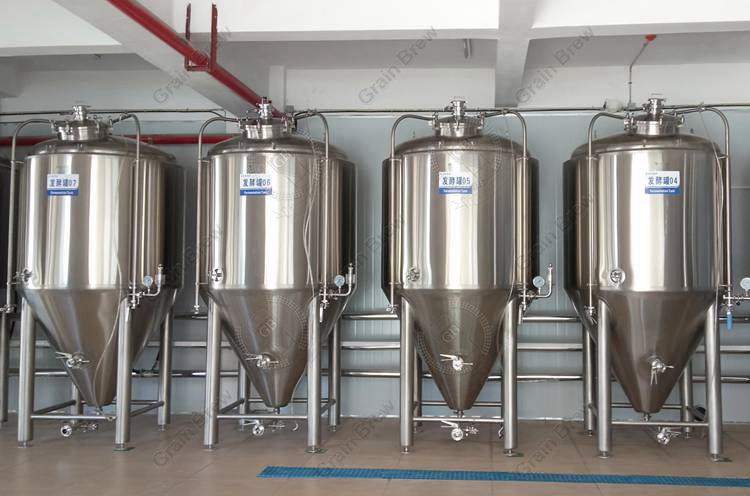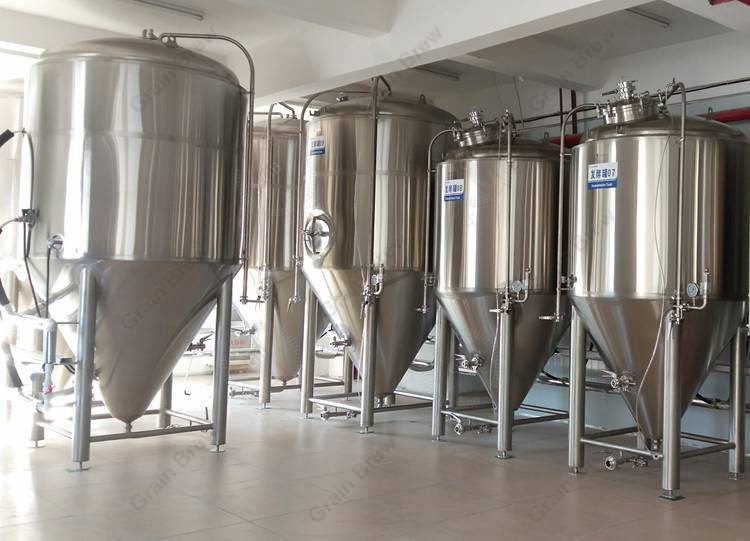 At the beginning, they bought 8pcs 2000L fermenters and 4 pcs 4000L fermenters.
At second stage, they added 14pcs 2000L fermenters and 6 pcs 4000L fermenters.
After the expansion, their estimated annual production can reach 1,000,000 liters.
If you hope us to help work out beer production and future expansion beer production, please do not hesitate to let us know.


Two fermenters control cabinets. The quantity of fermenters is too many, so we design two control cabinets for Lanfu.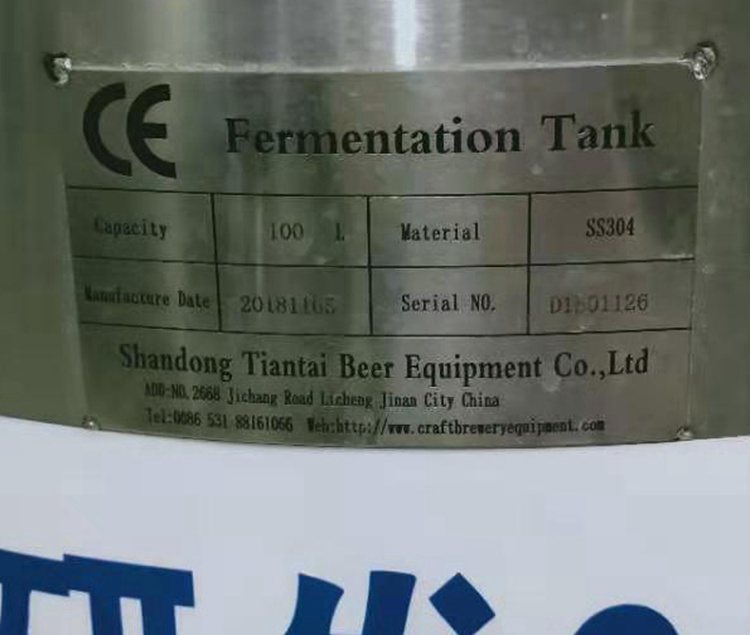 Our plates for each vessel, that can be customized by you.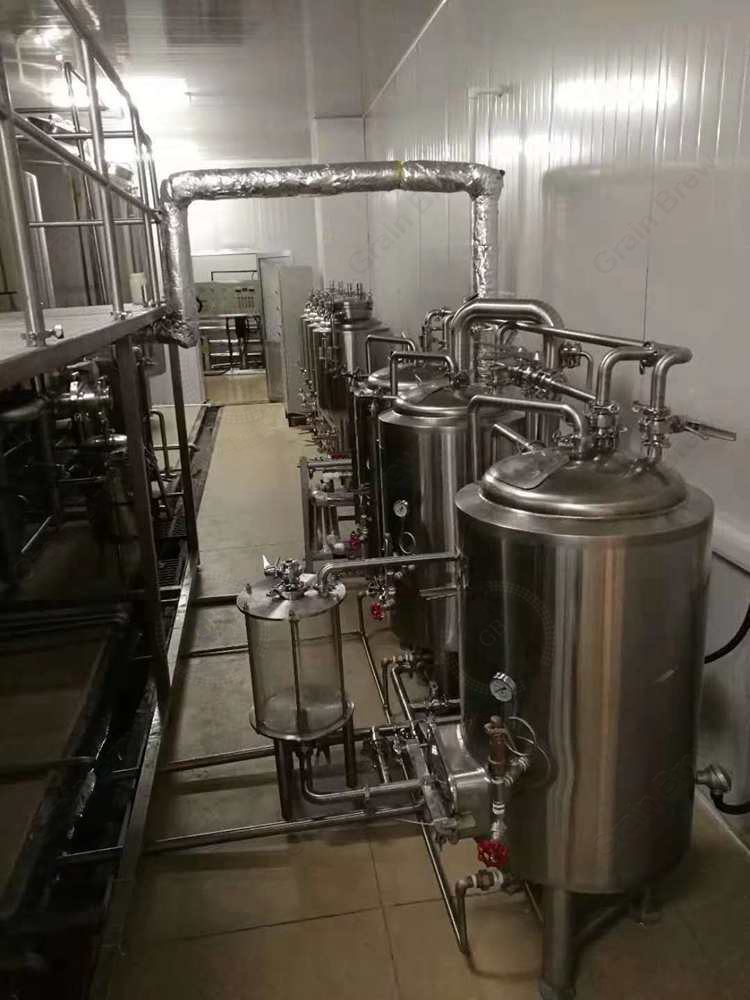 In order to test different beer recipes, Lanfu Brewery also bought a set of 100L brewery system, that mainly includes 100L mash/lauter tun + 100L kettle/whirlpool tun + 100L hot liquor tank + 3㎡ heat exchanger(economical type) + 25L glass grant + 4 Pcs 100L fermenters + 3ton/hr CIP pump + instrument control cabinet + 30KG/hr steam generator etc..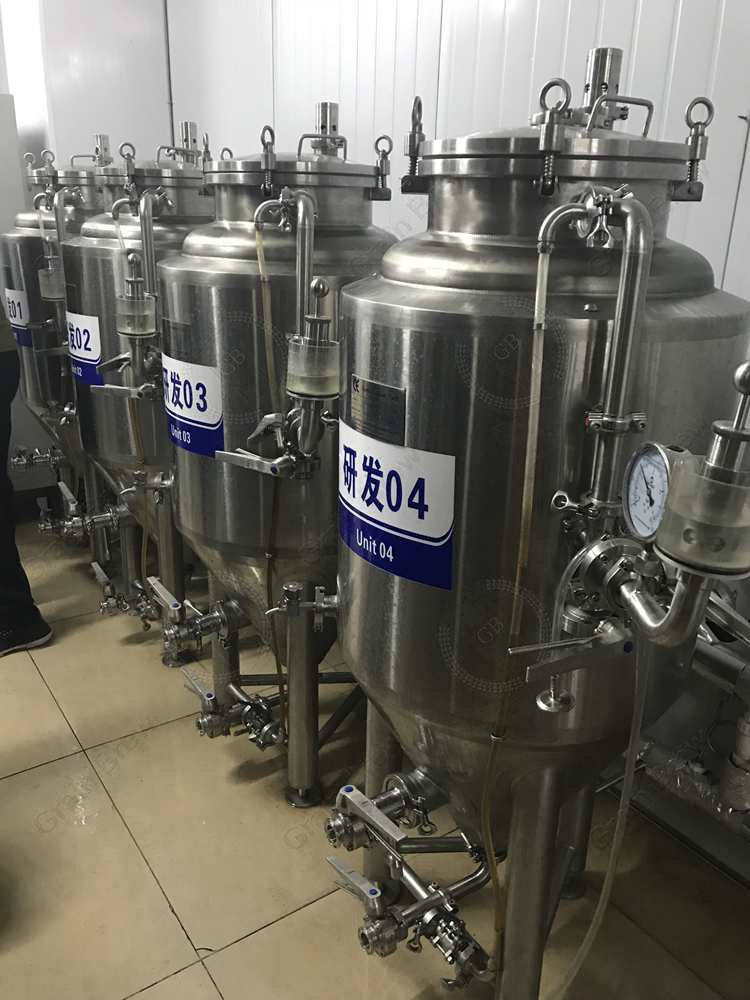 These small 100L fermenters has top manhole and door, sample valve, water bunging valve, liquid level indicator, beer racking out port and CIP ball etc.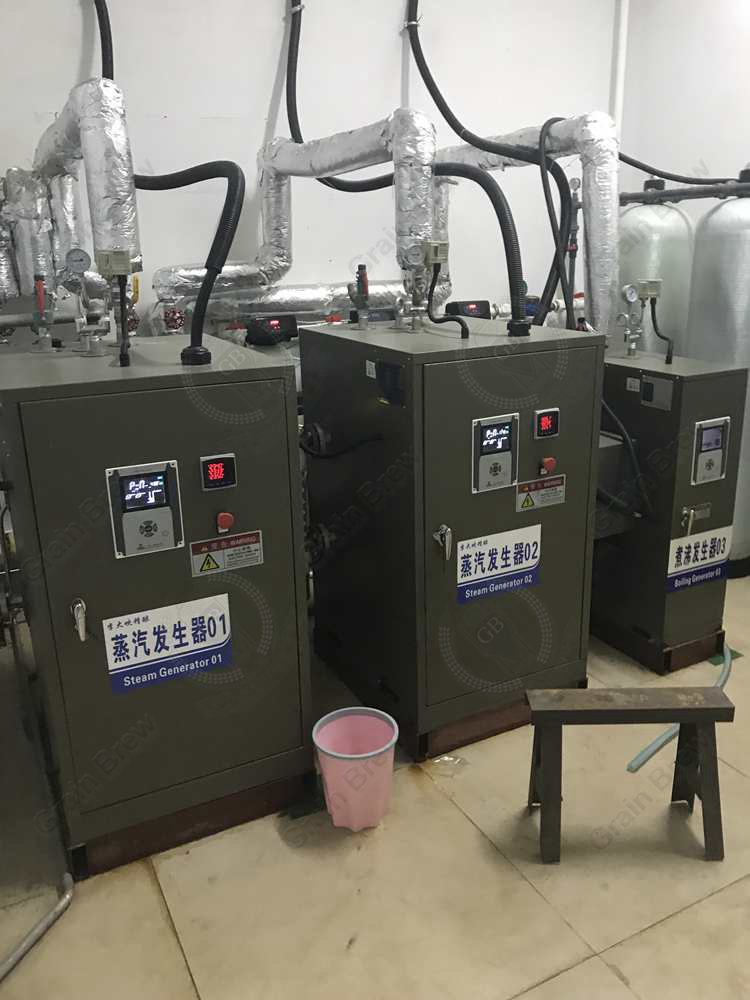 The two 100KG/hr steam boilers are for 2000L brewhouse, the 30KG/hr steam boiler is for 100L brewhouse.
Different brewhouse systems use different sizes of boilers to use resources more efficiently and avoid energy waste.

In addition, the 2000L system covers 5000L glycol water tank, 4000L cold water tank, 2 pcs 15HP chillers, fermenters control cabinet, 200L CIP portable cart, 2-head semi-auto keg washer, beer diatomite candle filter, 2ton water treatment etc...

Summer has been coming in China. Wish they have a successful craft beer business in 2019.

If you require more information or have any questions please do not hesitate to contact us.

Edited by Damon
Email: biz@cnbrewery.com