5bbl Brewery Equipment Will Be Shipped to Mexico
5bbl Brewery Equipment Will Be Shipped to Mexico
To be honest, I really like Mexico.
Though I never have visited it(I have communicated much with my Mexican customers via phone, video, email, FB etc.), it should be Mexican wit, humor and friendliness left a deep impression on me.

Well, the below 5bbl/600L brewery system will be shipped to Mexico at the end of June.


The guy in black is me.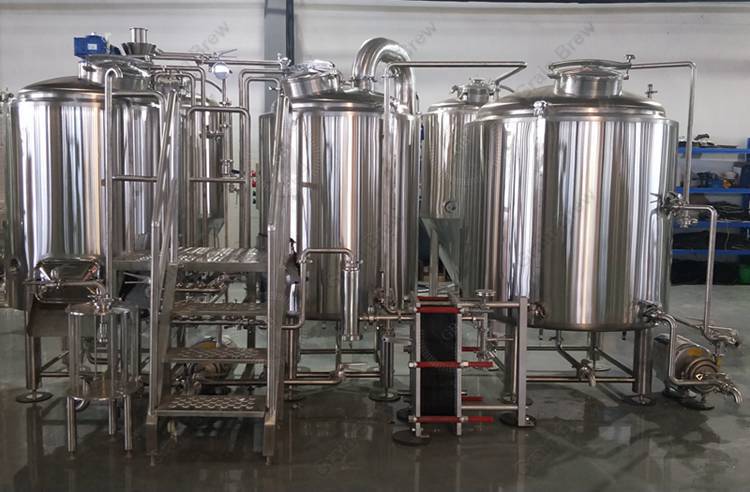 Front view of 5bbl brewhouse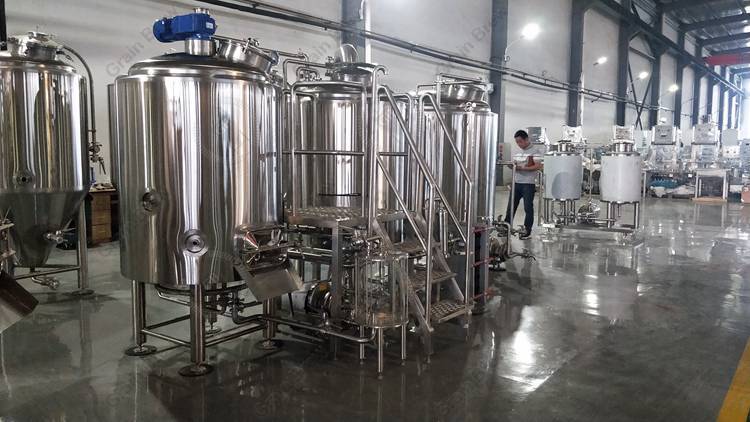 5bbl mash/lauter tun, 5bbl kettle/whirlpool tun, 10bbl hot liquor tank, 25L glass grant, 6 squre meters heat exchanger, flow meter, two pcs 3ton/hour sanitary pump, work platform etc.
Steam heat.
Very simple and practical design.
Our worker had finished the piping work for the brewhouse.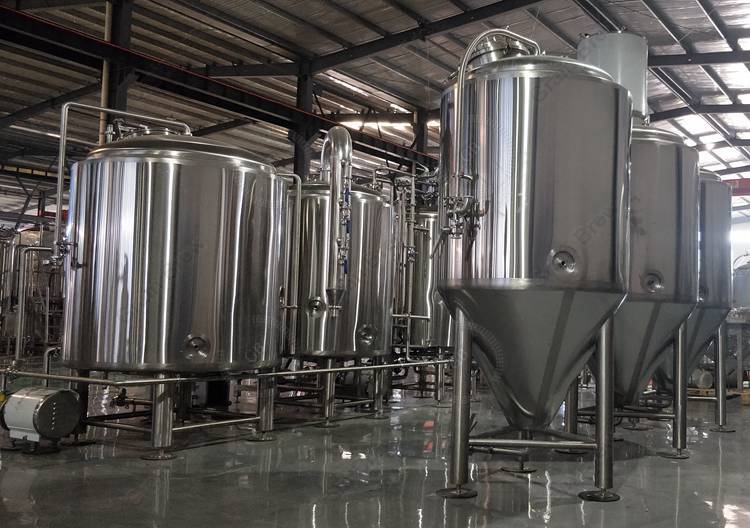 Back view of 600L fermenters.
We can see the glycol water inlet port in the cone, and the glycol water outlet port on the side wall.
Three legs that were connected by support pipes. These tanks are very stable.



For 5bbl fermenters, we used to use the top manhole and door.
Because the diameter of 5bbl FV is not big, if we design the side manhole and door for them. The tanks will easily get deformation after welding.
Other reason is that the volume of 5bbl FVs is not big as well, as you know the side man door is single layer, that is not conducive to heat preservation.
But for bigger tanks like 2000l or 3000L, the effect of single layer mandoor becomes not important for such big volume.
Hopefully we could discuss more with you.

More information if needed feel free to contact us.

Edited by Damon
Email:biz@cnbrewery.com