About GrainBrew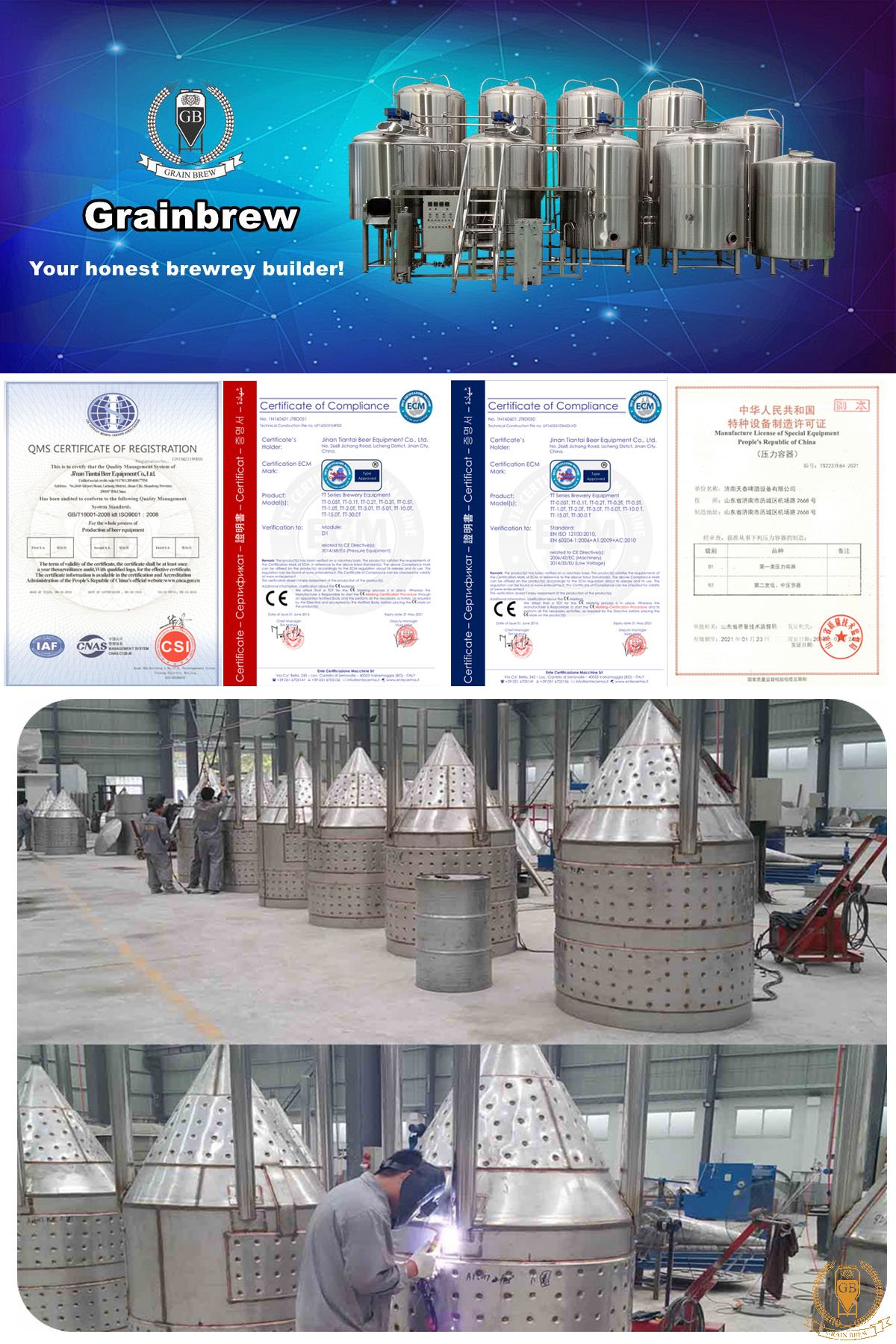 About GrainBrew
Shandong Grain Machinery Co., Ltd. (shortened as GrainBrew) is a China based manufacturer and supplier of brewery equipment with more than 10 years experiences. As an emerging and prospective competitor, we are more than a supplier to offer the brewery tanks connected by pipings and fittings, but a complete-solution provider to operate the turnkey brewing systems with custom designs for the craft brewers all over the world.
As a new member of Tiantai Group, Grainbrew positions himself as a professional manufacturer of beer brewing system. With aims at helping our customers to craft beers to perfection, we are endeavoring to improving our brewery equipment to meet their increasingly higher requirements. Our brewery system is prepared for those who want their beers at highest quality and best flavor.
Grainbrew keeps focusing on offering our customers with high quality products and superior services which allow the brewers to minimize the cost but maximize the profits on operating our brewing systems and to produce better beers in wide range of styles.