Breweries Business Trip to South Korea
Breweries Business Trip to South Korea
We are having a business trip in Korea to visit our regular customers, and then attend KIBEX 2019 from 21st to 23rd April (KOREA INTERNATIONAL BEER EXPO 2019).

In first 3 days, we have visited 5 breweries that their equipment were made in our factory.
I'd like to share some interesting pictures with you. :-)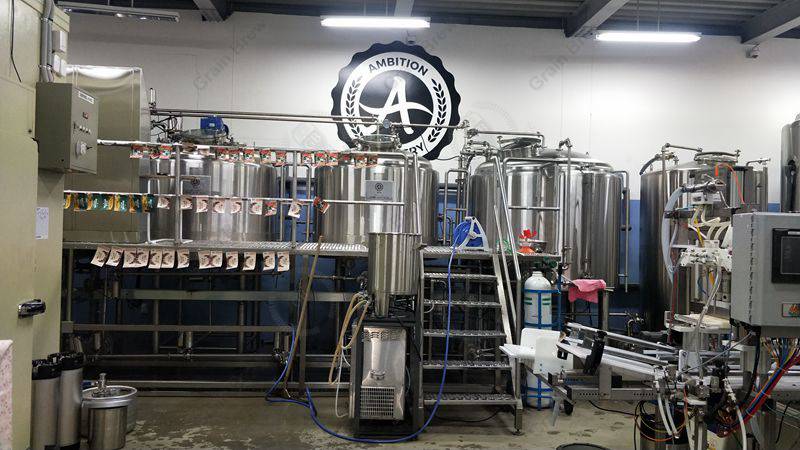 Ambition Brewery-1000L four vessel brewhouse.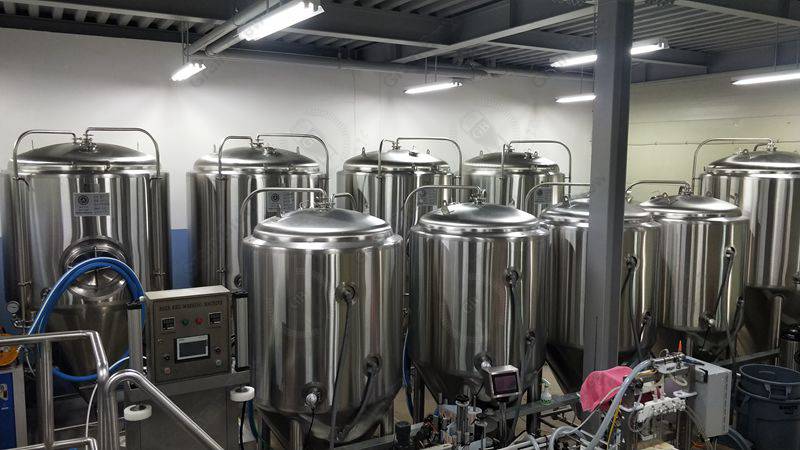 4 pcs 1000L fermenters and 6 double batch fermenters.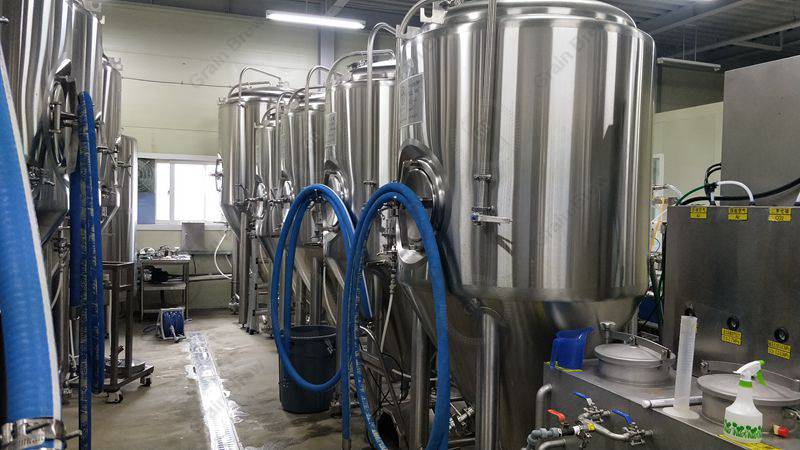 The whole set of brewery system is installed by themselves under our technical assistance. (They are more inclined to do these jobs themselves.)
The beer they brew is very distinctive and sells very well in local.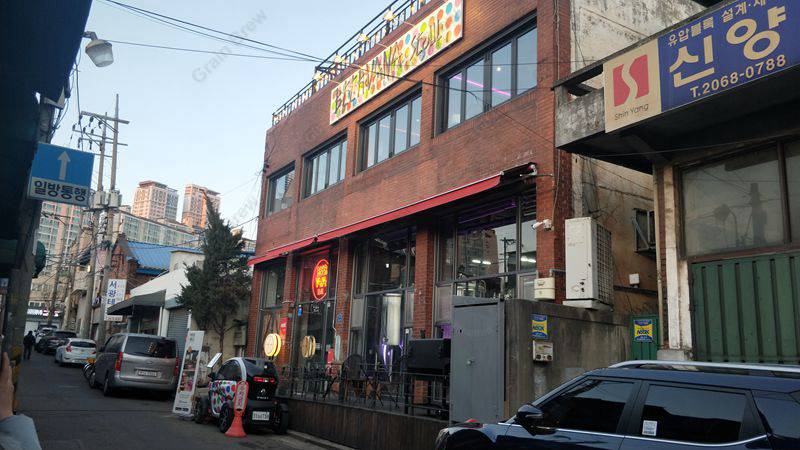 Beervana Brewery Bar&Pub-1200L brewery system.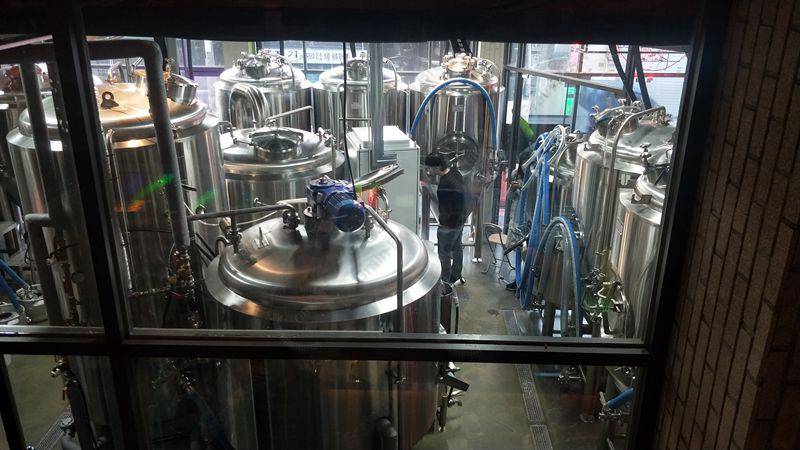 1200L two vessel brewhouse+2400L HLT+8 pcs1200L fermenters+2 pcs 1200L BBTs etc.
They have very good ideas for the operation of the entire brewery include beer brewing, beer culture and mangement of pub etc.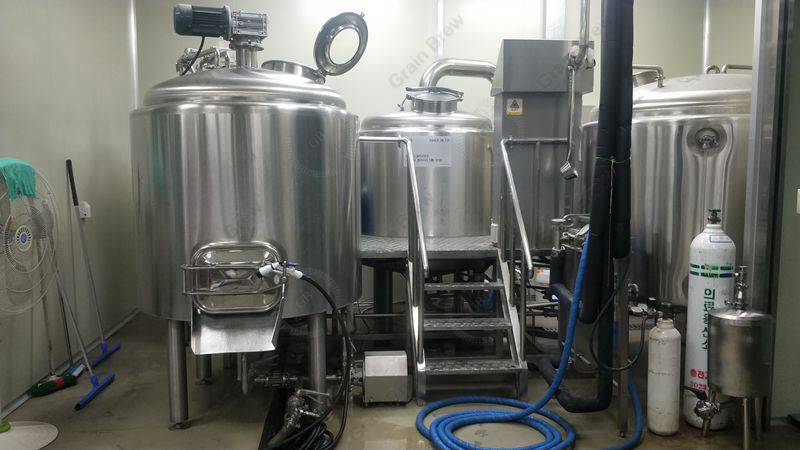 Energin Brewery-1200L brewery equipment.
Four vessel brewhouse.
We talked about each items that customer cared, and they were very happy that we visited their brewery.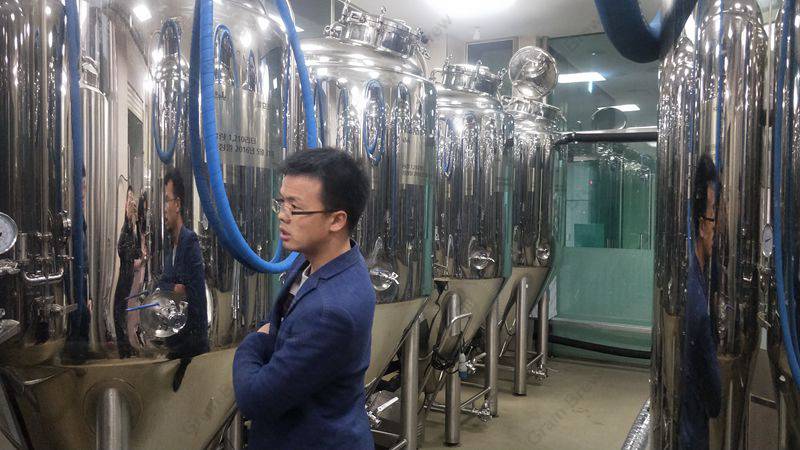 8 pcs 1200L mirror fermenters and 2 pcs mirror 2400L fermenters.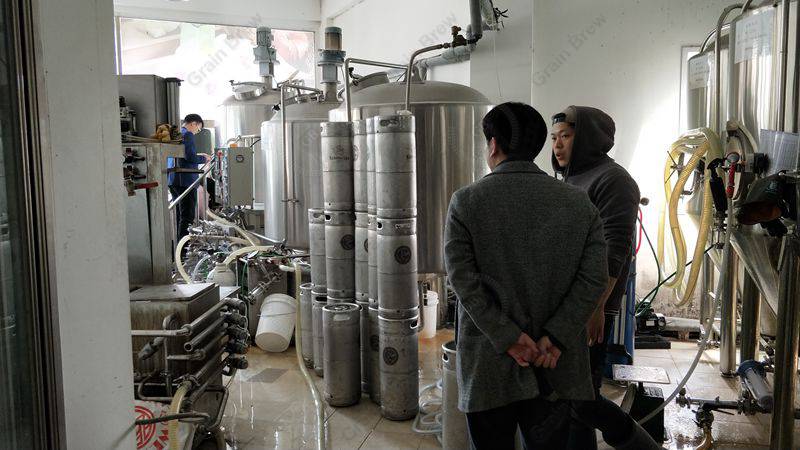 KramerLee Craft Brewery-1000L brewery system.
The set of brewery equipment was manufactured in 2014.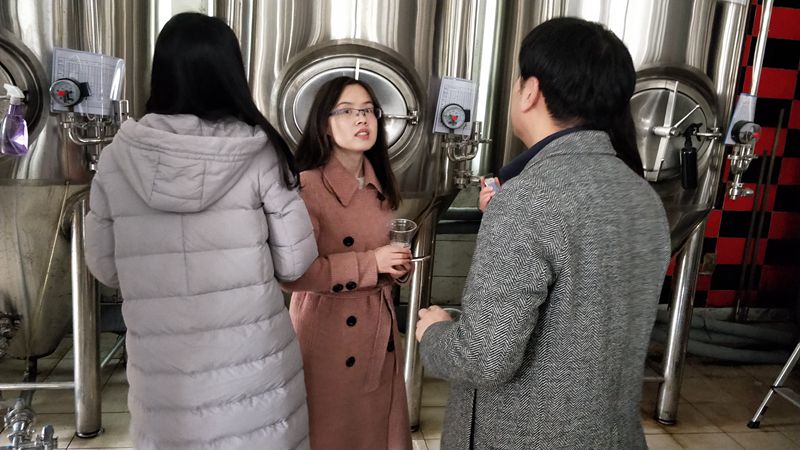 Although this set of equipment has many old designs and has encountered some minor problems in the past 4 years.
However, the overall operation is good and smooth. It already helped customers win many awards and prizes.


The customer placed the sencond order from us to develop his beer business.
He joked that he would put the two sets of equipment together for comparison, and wanted visitors to see the progress of our company in the past five years. :-)

In next 3 days, we had visited other four breweries in Korea.
We'd like to know more customers' experience by inspecting their breweries, to talk about some problems they met and face-to-face to work out some some solutions for them.
Finally, we hope to build a strong and long-term relationship with our customers. Let them know that we always stand behind them and support them at any time.

South Korea is our first stop to visit our customers.
In the following time, we will find the right opportunity to visit the United States, Australia and Europe and other coutries.

If you need any help please feel free to contact us.
Edited by Damon
Email:biz@cnbrewery.com